Have you ever wondered what might happen if you didn't fully test a design before you launched it?
In 2007, discount bus service provider, MegaBus (commonly known as megabus.com), started adding the Van Hool TD925 double-decker bus into their fleet with the hopes of carrying more passengers each trip. What they didn't plan on was how the components of the bus would severely interfere with their corporate identity.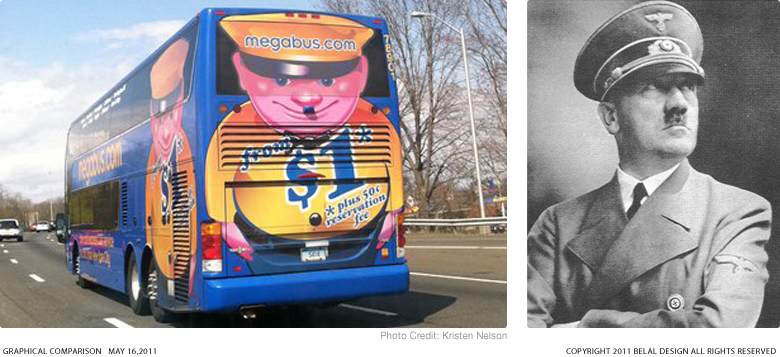 Of all the un-planned embarrassments that have occurred in graphic design, this has to be one of the greatest.
MegaBus currently has over 100 of these "bad-boys" in their fleet.
This of course, isn't the first time such a coincidence has occurred with MegaBus, as they also include a line of buses featuring Salvador Dali.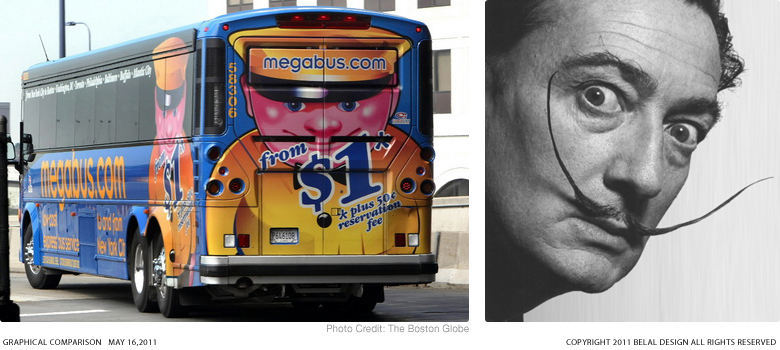 - Belal Homaidan, User Oriented Problem Solver




Sources of historical data & images:
Boston.com: <http://www.boston.com/business/ticker/2008/09/megabus_offers.html>
METRO Magazine: <http://www.metro-magazine.com/News/Story/2010/04/MegaBus-debuts-100th-Van-Hool-double-deck.aspx>
BUSRide Magazine Online: <http://busride.com/2010/01/its-applications-accommodate-all/>